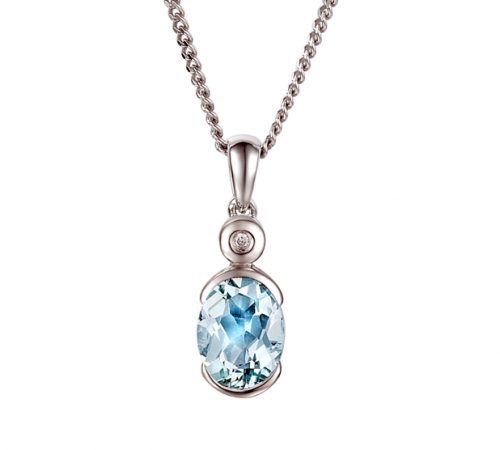 24 Feb

Aquamarine – Birthstone for March
Aquamarine
Aquamarine is the birthstone for March and the gemstone of the 19th wedding anniversary.  Aquamarine gets its name from the Latin "aqua marina" which means "Water of the Sea". Ranging in colour from a pale blue-green to a deep teal this beautiful gemstone is said to capture the colour of the ocean.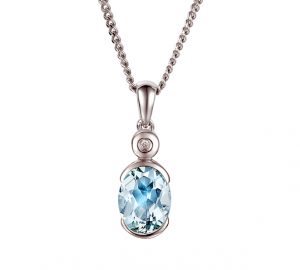 Aquamarine is mined in many countries with the leading producer being Brazil.  In 1953 Queen Elizabeth II was given a beautiful aquamarine necklace and matching earrings from the president and people of Brazil as a Coronation gift.  In 1957 Her Majesty the Queen commissioned a matching tiara to be made.
Legend has it that aquamarine originated in the treasure chest of fabulous mermaids and was said to protect sailors during long sea voyages…..
Visit us in Kay Street, Rawtenstall. Call us and speak to one of our experienced team. or visit our website to discover the pieces of aquamarine jewellery that we have in stock at our shop and online. Alternatively, find out more about commissioning a bespoke piece of fine aquamarine jewellery to be designed and created in our own on-site workshop in the heart of Lancashire